Welcome to my Blog
Let me fill you in on a little of my history.
Gardening has been a passion of mine for as long as I can remember, I grew up in the country at Aberdeen Estate, there gardening was for survival we ate what we grew we exported to other countries in the Caribbean islands and England, on the weekend we would go to the market place to sell or exchange for other things that we needed. It was not an easy life. We had fun in the process, we were able to care for ourselves.
Then I left the estate but the gardening bug still remains with me, I have retained many things about plants, herbs, vegetables and flowers. As long as I can remember wherever I live, I try to do some form of gardening, regardless of how small the area was, for some reason it seems to be therapeutic to me.
I Love Gardening…
When I'm gardening, time just flies by! I'm always looking for ways to improve my gardening, by getting information online and reading.
I also rescue plants! There are a few places where plants are discarded for some reason or another. Due to lack of watering, too much sun, or they simply can't sell them anymore because of how they look. So I take them home and give them some tender loving care. In one place the lady calls me the "Plant Doctor"– but its all fun. 🙂
Growing in the Shade…
And now with the pandemic, and my being under Quarantine, I have more than enough to do.  And I'm hoping I will be able to help some with my limited knowledge.
Over the years I have learned about growing in the shade.   Especially because where I live there are lots of trees, so shade is what I have to deal with.
There are some areas of sun.  I do like the trees, the birds they attract, and when the sun is at it highest– the cooling effect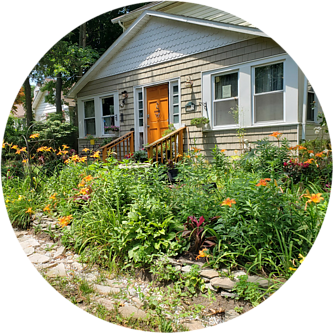 of the trees is wonderful.
So I have planted many plants but lost quite a few.  Some have been stunted because there was not enough sun.  I also had to move some from one area to the next in other to find the right location.  Container gardening  is also great for this.
So if there is anyone I can help with learning how to grow plants  in the shade, I can share this knowledge I have acquired over the years.
Gardening is very calming and therapeutic.  Dealing with nature and seeing God's creation is very soothing and with our being in quarantine, we will need all the help tcan get o keep our sanity.
You Can Do It Too…
Why not try a little gardening, on your porch window sill or in a container? just watching that little bud grow is a wonderful feeling!
Yes! Having a shady garden is a little harder, but it is worth it.  There many beautiful plants that grow in the shade. You  don't have to bake in the sun all day and you are with nature! … what more can you ask for 🙂
I will also be sharing tips on problem solving for plants  like– Perennials or Annuals, composting or propagating.  I will try my best to answer questions, or help you with your own research.
All the best,
Marilyn Murray
http://marilynsgarden.com