Marilyn  Casimir Murray is the owner and founder of Marilyn's Kitchen Salad garden.
My Early Years in Dominica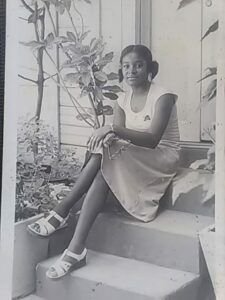 I grew up in the Caribbean Island of Dominica where most of what we ate came from the ground.
We grew everything we needed. We actually had a natural kitchen salad garden,
As I grew older I took a different path. I still always maintained a garden of some sort wherever I went.
During Covid-19
But it was not until we experienced the social distancing  during Covid-19 that I truly went back to gardening.  It was a form of therapy for me.  At the same time it proved to be an excellent source of nutritious food for me and my family.   During the Pandemic .  Our kitchen salad garden helped quite a bit. Since we didn't have to go constantly to shop at the market.
(I remember saying that Covid-19  turned me into a country girl again).
How My Kitchen Salad Garden Helped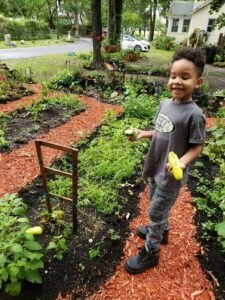 I derived so much pleasure and tranquility that I consider being in my kitchen salad garden as my playtime.
That's  why I want to help others to experience the same enjoyment that I have.
But at the same time enabling them to provide  healthy food for themselves and their families.
I want you to know that you can make gardening a part of your everyday life by growing your own kitchen salad garden.  I would consider it a privilege to help guide you in this process.
(Take a look at the services we offer by clicking the button below)