This is one of the first recipes that I remember creating while trying to please the pallet of two young girls that were in my care.   (They were VERY picky eaters). You can increase or decrease the recipe.  Just use less or more. … it's not a cake…it won't flop.,,,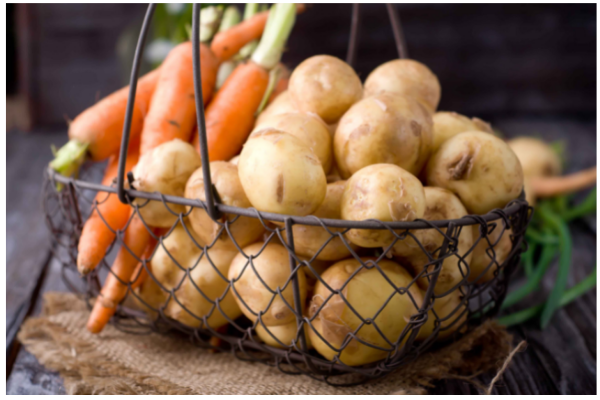 5 to 6 medium potatoes peel and thinly slice.
2 to 3 carrots peel and thinly slice
3 table spoon of fresh dill finely chop.
2 table spoon of butter.
Salt and pepper to taste.
1/2 a teaspoon of garlic powder.
1 cup of water.
In a frying pan,  put the butter, water, dill, salt, garlic powder and peppers.  Let the butter melt, then alternate the potatoes and carrot (over lapping halfway on top of each other).  VERY IMPORTANT…Make sure it is on low heat!  Cover and let simmer for 15 to 20 minutes.
The taste is out of this world!
The girls sure enjoyed it!   That dish became one of their favorites.
Bon Appetit!!